Company heritage
Tipps the Plumbing Professionals offers over 10 years of valuable and extensive knowledge and experience within the plumbing industry. Both domestic and commercial relationships have been successfully fostered within this time and this quality forms a crucial company value for Tipps Plumbing.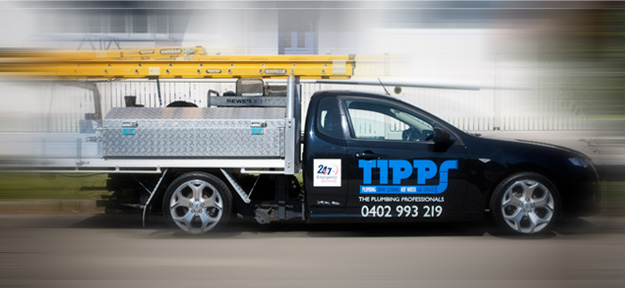 At the core of this company; and thus in each and every job handled; is a high level of
professionalism, knowledge and efficiency.
The Tipp's Difference
Most unique to Tipps Plumbing is not only that their work is guaranteed and licensed though that it is offered and discussed with you, the client to ensure everyone is happy. Whether you are a tenant, landlord, real estate agent, homeowner, strata agent or other commercial client; you will be informed of the job status from start to finish. Furthermore you can feel assured that you are being offered the best possible options to suit your needs in each case. You can feel confident that you have chosen a company that will take care of you.
No matter what your needs Tipps is available and experienced to make recommendations to suit your requirements.
Preferred suppliers
Aligning ourselves with preferred suppliers for all work completed is another advantage for our clients. Strong industry relationships allow for better negotiated pricing on materials and the ability to pass these savings on to our clients. Both Tipps and their clients can be assured of quality material on each and every job.
Core values
Reputation

Experience

Honesty

Quality

Professionalism

Efficiency

Communication

Smiles
happy people
"They know what they are doing. Tipps do it honestly, they do it fair and with a smile on their faces - they got the job done."
Domestic Client - Vivien
Mosman NSW
To get in touch with Tipps Plumbing you can call 0402 993 219
or email info@tippsplumbing.com.au